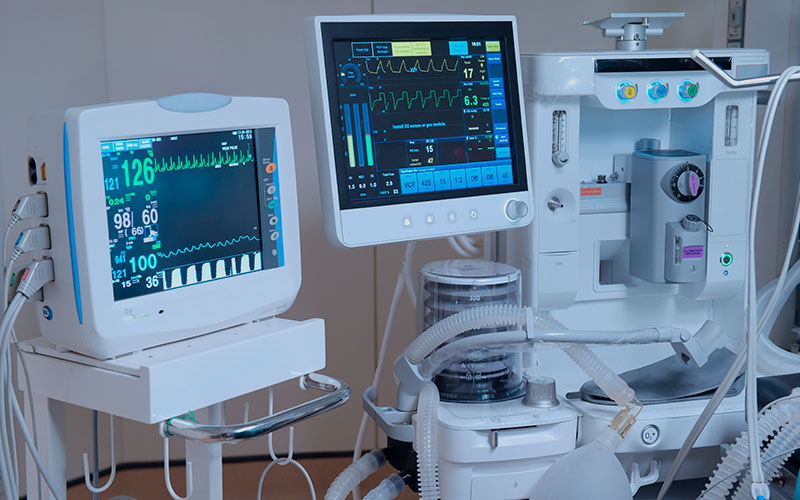 Documentation in medical device manufacturing
We address the major problems faced by medical device manufacturing companies in document control and how to correct them.

Document control in medical device manufacturing is necessary because organizations operating in this sector have to maintain a large volume of documentation.
Documentation to demonstrate that they have a quality management system in accordance with regulatory requirements, documentation to demonstrate that their products are designed and manufactured in compliance with the required quality controls, documentation to demonstrate that they are carrying out risk management, etc.
Records and documents serve as evidence that companies that manufacture medical devices follow good manufacturing and documentation management practices when designing, developing and manufacturing medical devices.
How all that documentation is managed can help achieve product compliance and speed up the launch of new products or hinder the process.
So, document control in medical device manufacturing and other regulated industries is especially important in making the document management system work to achieve the company's goals.
We are going to analyze some common problems that occur in the daily life of medical device companies and how to address them.
Common document control problems in medical device manufacturing
Critical out-of-date documents
There are documents that must always be kept up to date, such as the laboratory's emergency plan. However, a frequent problem in document control in medical device manufacturing is finding outdated critical documents with addresses and references that may or may not be in the laboratory. Or equipment and materials that are not taken into account because they were not in the laboratory when the document was written.
This occurs because of the complexity of the process of reviewing and updating documents using paper-based and e-mail processes. Document management software tools allow the implementation of automated document review or approval flows to facilitate change management.
Changes in mismanaged SOPs
Making changes to Standard Operating Procedures (SOPs) and validating them is not quick and is a process that involves several people and groups. When companies rely on manual or paper-based processes, changes to SOPs are often communicated verbally or through quick notes on paper that are lost and misplaced.
This problem is common within companies that use obsolete management systems. Document control in modern medical device manufacturing requires the use of computerized systems that allow:
Notify people when changes in SOPs alter test parameters.
Generate reports on who has completed training on updating SOPs.
Lack of control in the versions of the documents
When it comes to managing important documents, more is not always better. The proliferation of outdated copies and the loss of control over versions leads to problems such as
Ordering the wrong quantity, type or size of supplies and components based on outdated specifications.
Interruption in production and delay in time to market.
Unplanned downtime and reduced operational efficiency.
Automated document management systems can help prevent these problems because they incorporate version control functionality so that the team works with current and updated versions and allow a historical record of the versions that each document has.
No conformities
Poor documentation management can also cause non-conformities in an audit (especially for those companies that rely on paper-based systems). Common problems include:
Do not register users who have write or read access to the document.
Inadequate change management processes that cannot keep up with rapid changes in manufacturing.
Not finding the documents.
Loss of productivity
There are many companies in which employees spend many hours searching and gathering internal information, without being sure that they have found the updated and reliable document.
In industries where every delay means less time for products to deliver business value, inefficient document management is unacceptable.
Document control in medical device manufacturing requires implementing robust document management processes – from document creation to change management, approval and team training on updates – to effectively manage the flow of information. 
The different regulations in the medical device industry as well as the quality seals – e.g. ISO 13485 – point to a good control of the documentation that allows:
Ensure the flow of review and approval of documents.
Identifying revisions and changes to documents.
The accessibility of the current versions in the places of use.
That the documentation is legible and easily identifiable.
That all documents related to the product are kept for the time stipulated for each type of product.
To prevent the deterioration or loss of documents.
To prevent the use of obsolete documents.
At Oqotech we can help you computerize your processes and meet the challenges of document control in medical device manufacturing. Write to us to find out how we can help you.