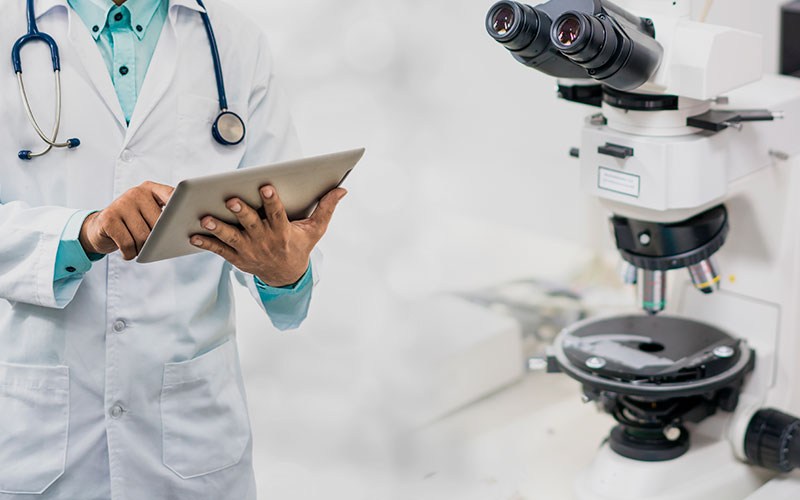 Causes of identified data integrity problems
We analyze the main causes of data integrity problems in quality laboratories

In recent years, regulatory agencies have issued many warning letters due to data integrity issues. And its concern for transparency and control of data is growing.
This special interest is due to the importance of the quality control laboratory (QC) responsible for verifying the quality of the product and consequently that the results provided by it will be used in making decisions for the release of the product.
In addition to analyzing what are the risk factors – internal and external – in the compliance of data integrity in quality control laboratories, we want to delve into the bad practices or errors that can cause data integrity problems.
Causes of data integrity problems in quality control laboratories
Paying attention to possible errors and early detection of findings that may compromise the integrity of data is key to ensure the reliability and quality of the products and to avoid breaches of the regulation and possible sanctions.
 We have identified areas of work and deficiencies the regulatory agencies often identify as causes of data integrity problems:
 Weighing in laboratory scales:
Installation of scales in non-valid environments.
Insufficient calibration of analytical balances.
Re-impression and post-dated weighing hour.
Procedures for sampling materials and laboratory tests:
Incorrect or unscientific sampling procedures.
Repeat sampling without scientific justification.
Unofficial sampling for compliance tests.
Inadequate or non-validated testing procedures.
Procedures difficult to understand by analysts.
Manipulation of equipment and analysis instruments:
Insufficient equipment qualification.
Calibration procedures of incomplete analytical instruments.
No verification of the performance of analytical equipment.
Unofficial modification of critical parts in analytical equipment.
Failure to record equipment failures during the testing process.
Calibration failures not investigated in depth.
Equipment connected with software not validated.
Software
The software does not meet the GxP requirements.
The software is designed to record only test parameters limited by batches.
There are shared accesses (user accounts and passwords) to access the software.
Administrator access to quality control technicians is provided.
There is no restriction on access to files according to the profile of users.
The audit trail is not enabled in the software.
Insufficient security in the face of external threats.
Laboratory Staff
Lack of training programs for analytical chemists that make them have insufficient training to know good practices in data integrity.
Lack of procedures to evaluate the effectiveness of training programs after their completion.
Clinical trials and analysis performed by chemical analysts without adequate training and experience.
Trials
Perform unofficial tests in other laboratories before proceeding to the tests in the main laboratory of quality control.
Repeating trials and tests until the results are approved.
Report only satisfactory tests ignoring failed results.
Test with anonymous lot numbers, instead of the original ones.
Generation of tests records using lots of previously approved materials for sampling.
False integration of peaks in chromatogram to pass the batch.
Do not monitor the recording of the data at the time they occur.
Electronic records
Elimination of original data containing failed results from a batch.
Multiple re-processing of chromatograms in HPLC/CG analysis.
Intentional modification of the data to release the batch.
Keep only a partial backup of electronic data.
Non-validated backup procedures.
There is no data recovery policy.
Electronic signatures that are not secure.
Records on paper
Generation of employee training records.
Fake data to comply with regulatory requirements.
Elaboration on paper of reports of satisfactory tests to release lots.
Replacement of original records with newly created data during the regulatory inspections.
Documentation
Deviations and laboratory incidents not documented or investigated.
Software or firmware errors that are not documented or investigated.
Multiple sampling is not documented or investigated.
The findings of internal audits are not documented or not done completely.
Presentation of falsified data to the authorities to obtain approvals.
The above are not the only ones but frequent causes of data integrity problems in quality laboratories.
There practices must be corrected to ensue data integrity and avoid receiving any warning from regulatory agencies. Only in this way can the quality of the products and their reliability be assured.
 The following resources may also be useful for you:
If you need help to develop and implement a data integrity policy in your organization, contact us.