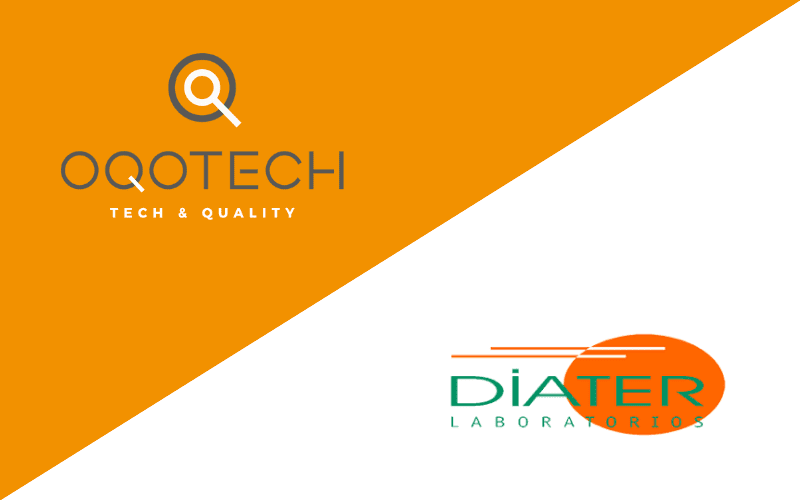 Diater Laboratories validates its computerized systems
In Oqotech we started a new project to validate computerized systems in Diater Laboratories

Diater Laboratories
DIATER LABORATORIOS is a biopharmaceutical company, specialized in the field of allergology that, since its foundation in Madrid in 1999, has always been committed to technological innovation related to the etiological diagnosis and individualized immunotherapy of allergic diseases, which leads to the personalization of the treatment responding to any need of the medical specialists to contribute to the improvement of the patients.

As a result of the constant application of the most innovative techniques and a rigorous manufacturing process, Diater has a complete and innovative catalog of products, with state-of-the-art R&D and manufacturing facilities, and also actively collaborates in the development of products and techniques with national and international centers of excellence, both public and private.
About the project
In this new project, from Oqotech we collaborate with Diater in complementing the validation of its computerized system, in order to achieve the highest level in quality standards and with the demanding certifications required by the different International Health Agencies.
The validation will allow the company to ensure the computerized process with the following benefits:
Identification, definition, and verification of computerized processes.
Increased definition of security and training of users who manage and use the system.
Ensuring the integrity of data in each and every stage of the life cycle of the computerized system.
Improving the service of technology providers.
Verify the efficiency and effectiveness of the computerized system throughout its life cycle.
Optimize inefficiencies and waste.
Contact us
At Oqotech we have 10 years of experience in the computerization of critical business processes and the validation of computerized systems. You can contact our team through our contact form or by calling 902 995 129.