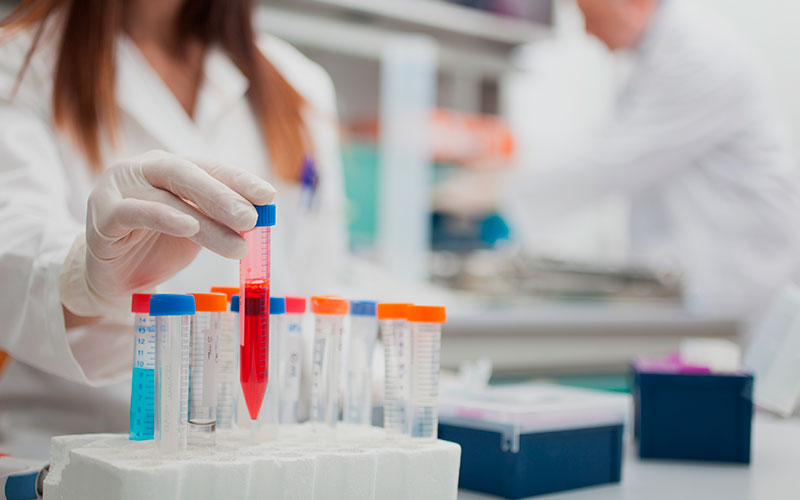 New: Health Regulations for In Vitro Diagnostic IVDR
The In Vitro Diagnostic Medical Devices Regulation incorporates new obligations for manufacturers, importers, and distributors of in vitro diagnostic medical devices. We analyze the main changes and the way they affect the organizations in the sector, especially the manufacturers.

The new Regulation on In Vitro Diagnostic Medical Devices (Regulation (EU) 2017/746) which entered into force on 26 May 2017 replaces the previous EU Directive on in vitro diagnostic medical devices 98/79/EC and Commission Decision 2010/227/EU and will be fully implemented after a period of 5 years.
Halfway through the transition time to adapt to the changes and comply with the new requirements, many companies in the sector are still hesitant about the key changes introduced by this regulation (IVDR) which aims to establish high safety standards for in vitro diagnostic medical devices and ensure transparency and traceability of information.
Scope of application
The new regulation is mandatory for all organizations manufacturing (Article 10), importing (Article 13) or distributing (Article 14) in vitro diagnostic medical devices. All of them must ensure the traceability of the supply chain and also implement a quality management system and a risk management system.
The Regulation does not apply to products manufactured and used exclusively in healthcare facilities established in the European Union, "in-house products" (Article 5.5), provided they meet strict requirements (including ISO 15189). Furthermore, for these cases, it allows the introduction of additional requirements at the national level by the individual Member States.
Key changes introduced by the In Vitro Diagnostic Medical Devices Regulations
The three key points identified in the new regulation on in vitro diagnostic medical devices (IVDR) are:
Stricter risk classification
One of the main innovations introduced by the new Regulation is a stricter risk classification according to the intended use of the medical device, which must also be carried out by a Notified Body. Therefore, the possibility of self-classification by the manufacturer disappears.
In accordance with Annex VIII, in vitro diagnostic medical devices are classified into four classes according to risk, from class A-low (laboratory accessories and supplies, for example) to class D-high (devices and tests to detect diseases with a high risk of contagion or potentially fatal).
Depending on this new classification, Notified Bodies will choose the conformity assessment procedure. In the table below, we list the types of products for each risk category and the conformity assessment procedure (Article 48).
RISK CLASS
PRODUCT TYPES
CONFORMITY ASSESSMENT PROCEDURE
Risk Class A
General laboratory supplies and accessories and sample containers and instruments
The manufacturer's declaration of conformity is still sufficient (Article 48.10)
Risk class B
This class groups together all devices that do not fit into the other risk classes, for example, monitoring devices, devices for self-assessment (such as urine tests for glucose, red blood cells, white blood cells, and bacteria), devices for cholesterol, pregnancy and fertility tests.
Conformity assessment is based on clinical performance studies, quality management and technical documentation from the manufacturer, but only for one representative product per product category (Article 48.9).
Risk Class C
Tests for sexually transmitted and communicable diseases without a high risk of spread, accompanying diagnostics, genetic tests, blood screening tests (except those in risk class D), tissue typing and devices for self-testing (except for products in risk class B)
Conformity assessment is based on clinical performance studies, quality management and the manufacturer's technical documentation for at least one representative device per generic device group (Article 48(7)).
Risk class D
In vitro diagnostic medical devices for the detection of infectious diseases with a high risk of spread, as well as tests to determine the degree of infection of life-threatening diseases and tests for blood typing or tissue typing according to specific markers (Annex VIII, 2.2)
Conformity assessment is carried out in accordance with Chapter I – Quality Management System, Chapter II – Assessment of Technical Documentation (excluding Section 5) and Chapter III – Administrative provisions of Annex IX of the IVDR.

For tests close to the patient, the manufacturer must also follow additional procedures for the evaluation of the technical documentation (Article 48.3, in accordance with Annex IX 5.1).
If an in vitro diagnostic medical device is intended for several intended uses, it shall be assigned to the highest risk class. If the product is a combination of several in vitro diagnostic medical devices, the components are classified individually.
And software, calibrators, and control materials are classified according to the class of the product they are designed to control or influence.
Stricter conformity assessment procedures
Depending on the risk class to which the device belongs, the manufacturer is obliged to carry out studies and performance evaluations and to implement a quality management system incorporating risk management. He must also technically document all measures and actions relating to the development and production of the device.
The most substantial change occurs after the commercial launch of the product, because performance evaluation, according to the new regulation, is now a continuous process:
The performance evaluation of products in risk classes C and D must be updated at least once a year throughout their life cycle (Article 56(6)).
This also applies to conformity assessment bodies that will monitor certification even after approval and regularly verify whether the product still complies with the requirements.
The certificate of conformity is valid for a maximum of 5 years after approval – it can be renewed for another 5 years – (Article 51).
Traceability and transparency system
One of the objectives of the new Regulation on In Vitro Diagnostic Medical Devices IVDR is to implement a European database for medical devices, which will start operating in 2022.
This database –EUDAMED– will assign a unique identification number for each product (UDI), which will be digitally registered in the system. These labels must be incorporated into the product packaging and also recorded in the declaration of conformity and in the technical documentation.
The long-term objective is for EUDAMED to provide secure and comparable information based on the traceable registration of each product.
How does the new regulation affect manufacturers?
In general, there is an increase in control procedures. And also the frequency with which they are carried out by Notified Bodies (depending on the risk class, Article 48.13).
In addition, there will be announced and unannounced random inspections (Article 88) by a competent authority.
At Oqotech, we recommend that manufacturers act proactively to address the following challenges:
Incorporate a post-marketing surveillance plan into the technical documentation of the device.
Show evidence that risk management is performed throughout the product's life cycle. Manufacturers should review and/or create procedures to comply with this requirement and always be prepared for control audits.
Update their quality management system to adapt it to new requirements.
Review whether the current manufacturing process complies with the new regulation, identify necessary changes and develop action plans and staff training. This can even include the simulation of audits.
Assign each device the corresponding unique identifier (UDI) before launching the product on the market and incorporate it into the device packaging.
Ensure that the information on the unique identifier is included in EUDAMED in electronic form and that procedures are in place to provide all data in the required format.
If your company has not yet begun to implement the changes necessary to comply with the new regulations, from Oqotech we can help you implement the necessary actions to achieve compliance with the new requirements in time.
Contact one of our expert consultants.